You push the door with the word Sophia open and find yourself face to face with a purple dragon.

The dragon looks at you curiously before proceeding to circle happily above you a few times before flying off. You find yourself following the dragon's path, leading you to a girl with black hair sitting in a corner with a book covering her face and a cup of hot chocolate nearby. She's wearing a comfortable hoodie and fluffy pajama pants with stars and doesn't notice until the dragon lands on her leg and tilts the book forward.
Hey there! Come on in and make yourselves at home. It's nice to meet you!
*dragon flies around you happily*
Once upon a time in 2012 wow, I'm so cliche, I decided to start a blog dedicated to the MMORPG game from Kingsisle Entertainment called Wizard101. I realized quickly blogging about games, and only games are not my forte. So in October 2012, I started from scratch and launched Bookwyrming Thoughts in November as a high school student under an alias, thinking that I wouldn't blog about books forever.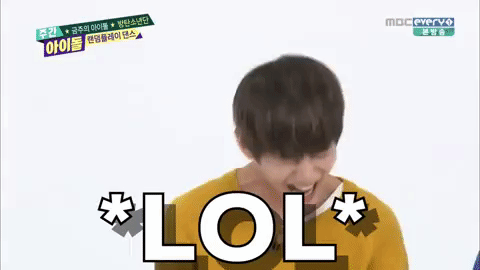 Joke's on her.
My name is Sophia, it's 2020, and I'm still creating content and enjoying 95% of what I create for the blog. The 5% are embarrassments I have caused myself along the way. I even have photographic evidence about how embarrassed I am about the public finding pieces of my writing skills back then!
But despite the 5% representing my embarrassment, it's also room for my failures and how I've learned and grown along the way since the beginning of blogging (fun fact: one of my Top 5 strengths according to StrengthsFinder is learner). Please note this percentage is only an estimation and only represents my blogging, not my adulting skills, which is currently a work in progress. Although sometimes it does feel like an accurate representation of my adulting skills. 🧐
I'm currently a 20-something college student studying Communications and still figuring out my dream career path when I graduate (soon! 😱 I'm sorry for my class as well.). According to Pottermore right now, I'm a Hufflepuff, but I've also been thrown into Gryffindor and Ravenclaw depending on the site's mood and how badly I remember passwords. I'm likely a Ravenclaw according to every Buzzfeed quiz ever, though. I'm in a Hogwarts House crisis; it's no big deal at all.
Like every bookwyrm out there, my list of favorite books is long and lengthy, so here is a list of FIVE amazing books (and one series) I thought of right away while writing this page:*
The Iron Fey series by Julie Kagawa**
Three Mages and a Margarita by Annette Marie
The Dragon Warrior by Katie Zhao
Opposite of Always by Justin A. Reynolds
American Panda by Gloria Chao
The Epic Crush of Genie Lo by F.C. Yee
*Occasionally this will change.
**I just want to say that Julie Kagawa is a Queen, and I stan her books.
Some More Facts About Sophia:
I'm an Asian-American who is half-Chinese, half-Vietnamese. If you are an Asian creator in the book community, make sure to check out Shealea's directory of Asian Bookish Creators at the end! Somehow I forgot the half-Vietnamese in the original little tidbit, which ended up coming across as problematic when I went to update this page. 😬
I was born and raised in St. Louis, Missouri.
I'm a procrastinator and leave things off to the last minute sometimes, but sometimes I work well under pressure.
Currently a college student with a major in Communication and minor in Women's Studies. This blog has definitely been the guinea pig in a few of my projects.
I occasionally contribute to The Arts STL as a book reviewer.
I have an obsession with food, and one of my favorite foods is dim sum.
Unlike my posts, I don't speak well under pressure, and I'm very awkward.
For privacy reasons, Sophia is not my real name.
find sophia on the interwebs
Goodreads | Twitter | Instagram | Pinterest
Email: sophia(at)bookwyrmingthoughts(dot)com