Warning: This post is full of GIFs of the entertaining, funny, and of course, the ones that definitely slow down the page load time.
But anyways, Halloween is just around the corner and everyone around me is jumping from costume to costume, so I took the adventurous route and found some funny Halloween GIFs.
It's extremely difficult, I'll admit that. All of the Halloween GIFs I came across – for the most part – aren't from movies and TV shows and whatnot.
Onward!
Okay, so a showering skeleton cannot be that impressive.
Sounds about accurate.
I never really liked Mean Girls.
It was the wording.
Something about the way this tiny little Spider-man is walking is funny.
I'm not a fan of actual mice but GIF mice… well…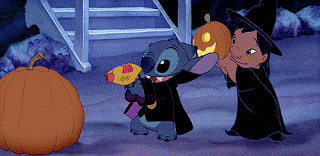 My favorite Halloween GIF by far.
Got any Halloween GIFs that you like?