Happy Friday!
I hope you had a great Thanksgiving! I managed to grab myself a Nintendo Switch. Let's be honest, the only reason I bought it is because I want to play Super Smash Bros. That reminds me. I have to go pre-order it. Were you able to get some good deals on Black Friday?
RIP Stephen Hillenburg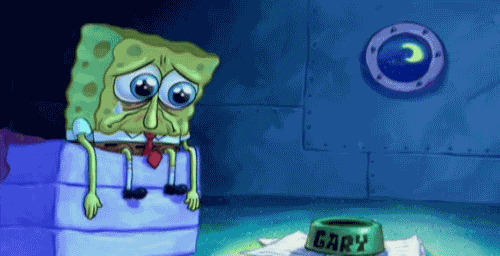 Stephen Hillenburg created Spongebob Squarepants. Hewas 57 when he passed away Monday. Guys, I grew up watching this show. My favorite episodes are Band Geeks (Where they performed at the Bubble Bowl),  Pizza Delivery (Is the Krusty Krab Pizza song on Spotify?), Graveyard Shift (When Squidward and Spongebob work the night shift), and Culture Shock/F.U.N (Is the Fun song on Spotify too?). I know I'm missing some, but I can't think of more at the moment. May Stephen Hillenburg rest in peace. His show was one of the only good shows I truly enjoyed watching on Nikelodeon.
Cowboy Bebop Live-Action
Do you love anime? Netflix announced that they will make a live-action series based on the anime Cowbody Bebop. The show will be a 10 episode series! They have not said the release date. They are co-producing the series with Tomorrow Studios.
Kim Possible Movie Update
EW share the official image of Dr. Drakken and Shego! I am not excited about this. In my opinion, the costumes look cheap. I don't know. I have to wait to fully give my opinion after the movie airs.
Disclaimer: The image was taken from EW's website.
Artemis Fowl
Fuller House: Season 4
What are your favorite Spongebob episodes? Do you love anime? What are your thoughts on the upcoming Kim Possible movie? Which trailer did you enjoy the most?
Lupe is a 22-year-old Mexican-American who enjoys reading and watching movies when she gets the chance to relax. Her all-time favorite series consists of Bloodlines and Vampire Academy (among others), and her favorite author is Richelle Mead.