Hi guys! Today I'm going to be adding my TBR for Books.Bags.Burgers.'s read-a-thon. Click on the banner above to go to the master post and read all the details about it! I might also try to get Soph and/or Lupe to join but if not, oh well. They're busy being college students and I'm still stuck in grade school. So let's get right into it 🙂
I'm going to try for level 2 (around the world twice) so let's see how this goes!
TBR
POC Protagonist
💕 As the name implies, the Protagonist/ Main character should be a person of color. (The other characters in the story may or may not fall under the category of PoC)
The Wrath & the Dawn and The Reader
Diverse Myths and Retellings
💕 This includes retellings of non-western myths and legends such as Alladin, 1001 Nights, etc.
When the Sea Turned to Silver and The Blazing Star
LGBTQ Protagonists
💕 The Protagonists have to belong to the LGBTQ category.
POC Cast
💕 As the name implies, not just the protagonist but there are other PoC characters too. NOT EVERY character has to be a PoC but a majority of the characters need to fall under the category. (Most of the fantasy books set in a non-western setting will fall under this category)
Diverse Middle-Grade Fantasy
💕 Diverse Fantasy meant for middle-grade
The Crystal Ribbon and Breadcrumbs
Disabled Characters
💕 The book must feature a disabled character (not a background character but a prominent character). The disability could be physical as well as intellectual or developmental. This also includes mental illnesses and PTSD.
Six of Crows and The Unbecoming of Mara Dyer
RELATED: Six of Crows by Leigh Bardugo (Sophia's Review)
Diverse Fantasy from Your TBR
💕 Go ahead and pick up any diverse fantasy book from your TBR. This will help you get to tackling your TBR too!
Shadowshaper and Of Fire and Stars
So that's my TBR guys.
What are some diverse books on you guys' TBR? Are you going to join in on this read-a-thon (please do!)?
Welp, guess I gotta go to the library now to get some of these!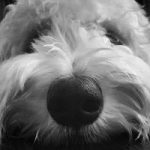 Anelise is a complete weirdo who loves to read. Aside from reading, she loves to listen to and play music. One of her favorite quotes is "I'm young but I'm not stupid." She is a former co-blogger of Bookwyrming Thoughts.