Bookwyrms hi, hello, welcome. I know, I am still alive. It's shocking isn't it, we all thought I'd only post once on here and be gone forever. Alas… not the case. *sips tea*
So with all that done and said, Soph does still have my soul as I mentioned in my first post here. I'm a contributor to this lovely blog, as I'm helping Soph out with formatting, thus she has my soul.
However, I figured since my own blog is on a semi-hiatus whilst I stress of the redesign process and just give myself a breather. I'd come to bother Soph…and obviously all of you lovely lot. I love planning, scheduling and basically, I'm a HUGE, HUGE fan of pretending to be organised.
There, I said it. I love pretending to be organised, literally the only person I'm fooling is myself haha. I love stationery, pens, notebooks, sticky notes and planners. Owning them, makes me feel like I have my life in control, however, I also realised when I get them I don't really have much to plan…
2019 though, I have a ton of things going on, mostly within the blogging community. Exciting stuff, so I decided to go ahead and buy some pretty things (aka notebooks, pens, post-it notes…) to help me get ready for next year. I also began planning out a rough content guide for my blog for next year.
I actually started doing this midway through October, early November.
Here are my 5 reasons for planning for the next year a few months in advance!
3 Months Isn't Long Really…
Wanna know something? 3 months isn't long, its about 12 weeks, which sounds long if you're not doing other things. I'm pretty sure we've all got other commitments in our lives, whether that's education, job, a relationship, a family (including kids maybe?). Those things are very time consuming, and it can make it hard to find the time to read and blog as it is… so why would you want to take time out to plan ahead?
Well, for me at least, it gave me a sense of where I was heading. What I wanted to try and achieve next year with my blog, with my college course and the direction I feel like I may take. Visually planning and writing out the types of posts I want to create for next year gives me an idea of when I need to write them. When I should be getting things done and ready by… the spreadsheet looks pretty too is also helpful as I map it out roughly on calendars.
Content Planning Ahead = Less Stress
We make plans, we may change them, trash them or chew them apart. Rarely do we stick with our original plan. Planning ahead allows you to see what you're wanting to happen when in an ideal world, of course. Even our best-laid plans go awry, but we can avoid this as much as possible by planning ahead. Not just the content.
Set aside days, segments of time to get certain tasks done NOW instead of leaving it all till say December. When you won't feel like doing it, get lulled into thinking you have agesssss yet. Then DING DONG New Year's here and you turn into a headless chicken running around frantically. Yeah. We don't want that now, do we?
Planning ahead DOES NOT mean you have to stick to your plans, it means you have a starting point to work from. It usually leaves you with less stress, and you feel like you've got things semi under control. It's time to breathe.
Gives You Breathing Room
Let's face it, if you're trying to juggle assignments/homework/work life/kids/home life or any mixture of that, you won't be relaxing much. It'll be go, go, go and not much "let's sit down with a cuppa and breathe." Giving yourself a rough plan, outline or whatever you wanna call it will allow you this room to either breathe or focus on other things.
Either way, it'll give you a bit of room to have one less thing to worry about.
Excuse For MORE Stationary
Hi, I'm Clo, resident tea addict, sarcastic book dragon and STATIONARY HOARDER! If I can find any reason for stationary, you'll bet I'll be finding it. I'll dig it up, unearth it and run off to buy some notebooks, pens, diaries whatever I feel like I need. I'll buy. except for when my bestie tells me I don't need it and ushers me out the shop…she saves my purse from crying constantly.
Do you have a favourite type of stationary? Favourite type of pen? Notebook? Let me know!
You Have A Chance To Juggle Better
If you have a plan, or notes or something written/drawn down somewhere. It can help you see what's happening when, what you'd like to happen when and how to juggle everything. What you may need to move around, what can be moved and what can't. I know for sure that this has been super helpful, although I do need to get myself back onto planning now as we're nearing 2019… WHERE DID THE TIME GO?
So do you guys plan? Check out Soph's post on our love/hate relationship with planning. Do we think I'm insane for planning in October?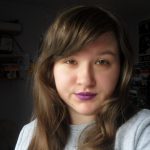 Clo is a 19-year-old book dragon from the UK, England primarily found on her own blog, Cuppa Clo. She studied Graphic and Digital Design. Sarcasm is her default, and she's addicted to tea. Oh, and she'd rather you didn't save her from a dragon.
She's also a Co-Founder of Bookend Events, a quarterly event with the aim to bring the bookish community, closer together.