Hellooo wizardlings!
I'm really just giving this "Questing Shenanigans" thing a try because I really don't have a lot of other blogging motivations – particularly with reviewing.
I think I'm outgrowing reviewing books slowly. Ahh!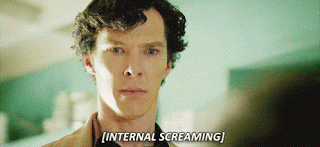 I'm watching Sherlock currently soo…
Seriously though. Blogging funk is not fun.
So here I am, making a gaming related post over the past few weeks that I never got around to but I kept on taking notes and making random commentary while playing the occasional Wizard101, doing blogging related things, fixing annoying phone problems (I finally got a new one yesterday because I'm just tired of doing all the things to no avail), and other shenanigans.
Questing Shenanigans!
I have two characters – Sophia Waterheart and Sophia Legendheart – with the first being my main (I love the balance school). For the past few weeks, I've been working on Sophia Legendheart, who is my myth character in Wizard101. I first created my myth a few years ago, leveled her up through Marleybone, and basically abandoned her. (I thought I was higher when I got back on, but I underestimated her by a long shot.)
But for the past few weeks… I really didn't want to go through the rest of Azteca, which is extremely boring and tedious when you're soloing. So instead of boring myself to death, I switched characters and decided to take on the next world: MooShu.
For those who have no clue what that is, MooShu is the fourth world in the game Wizard101 and part of the first storyline. It's based off cultures in Asia, primarily Japanese and Chinese culture (though more on Japanese culture). Not my favorite world, unfortunately, because there is quite a few dungeons to go through.
All of which are oni. I went through 3/4 of the oni with teams, all of which ended up with me getting a random questing buddy or two who later got ahead but I'm not too worried about because Wizard101 actually has a team up feature I occasionally use. (YOU NEVER KNOW WHAT LEVEL YOU'RE DEALING WITH SO OCCASIONALLY I'M STUCK WITH UPPITY UPPER LEVEL. I have a huge pet peeve with that for some reason.)
I lost the first one by forgetting to talk to someone and had to redo the entire dungeon on my own.
Ooo, that second screenshot I really want to submit because it looks really cool.
The one thing different about balance and all the other schools is we don't have any converts. We have all the shields, no one can shield against us (unless you have an ice wizard with killer resist and tower shield or actually trained for the spell).
One more thing for me to learn.
I did however, finish MooShu, but unfortunately, I'm beating my own myth professor for access to the next world. And… I GOT A NEW SPELL. Lookie, it's the minotaur in action.
That was a fist pump, brought to you by the minotaur.