Tomorrow is the first day of school for me, and as I was planning on what to do for this post, I knew I had to do something school-related because of that. I saw that the topic for Top Ten Tuesday on August 16th (today) is Top Ten Books With X Setting. I thought it was perfect because I could use a school setting!
Top Ten Books With a School-like Setting
*Please note this list is in no particular order. If it was, I'd end up ditching the numbers.*
The Harry Potter Series – Hogwarts. Do I have to say more? Although Hogwarts isn't the only setting, it's one of the main settings and it is a school so…
The Secret School – This book was one of my favorites around 4ish years ago (I'm still pretty young!). I still love it now, though. This is a MG but I had to add it to the list.
The School for Good and Evil series – I honestly don't know if this is MG or YA, but either way, this series is amazing! I love it and Soman Chainani as a great author.
The Finishing School series – Okay, I confess I haven't read this series before, but I heard it's really great. Also, I own the first and second book and I hope to read it soon
Percy Jackson and the Olympians – I guess Camp Half-Blood isn't really a school, but it's kinda sortaish like a school? Fine, I couldn't really think of anything else and a camp is kinda similar to a school (not).
The Black Mage series – If you've never heard of this series/read it before, then you're in for a treat. I seriously love this series and will always love it. Plus, the last book, Last Stand, and the novella, Non-heir, come out (hopefully) in a few months!!
RELATED: The Black Mage series by Rachel E. Carter cover reveals
The Magisterium series – I've only read the first book in this series, but it was pretty good. I seriously need to catch up and read the second book.
The Spy School series – I haven't read this series yet (and it's MG) but it's gotten great reviews on Goodreads and it seems like a pretty cool series.
The Mysterious Benedict Society series – I read this series in third or fourth grade (3, 4 years ago?) and seriously loved it! I don't completely remember what it was about, but I know I loved it and maybe someday I could do a reread of it.
The Princess Academy series – I haven't read the third book, but my favorite in this series is the first book. Also, Shannon Hale has written one of my favorite series, The Books of Bayern.
What do you think of this list? Have you read any of these books? What are some of your favorite books with this setting? Let me know in the comments below (or not, I guess. Up to you).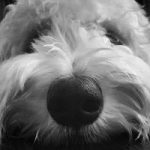 Anelise is a complete weirdo who loves to read. Aside from reading, she loves to listen to and play music. One of her favorite quotes is "I'm young but I'm not stupid." She is a former co-blogger of Bookwyrming Thoughts.